How to enable Serial-ATA support in PowerMac G4
Here you'll discover how to flash a cheap Serial-ATA controller for mac support.
Buy a cheap Serial-ATA controller based on Sil3512
I've got ST-Lab A-390 (Sata150, 2 int/Raid, PCI) for 568 rub. You may also buy a controller with Sil3112 chip too.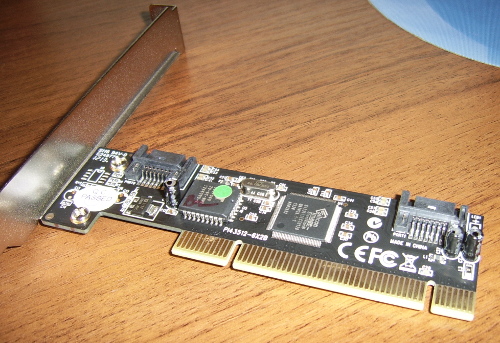 Insert your Serial-ATA controller card to the PowerMac G4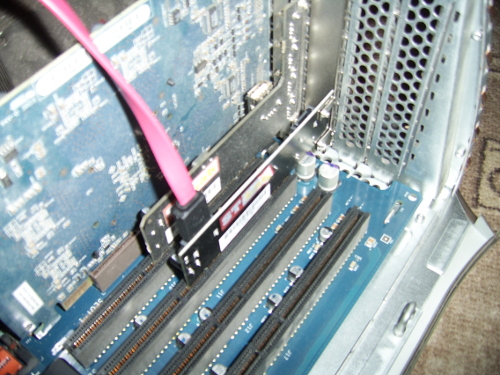 Download a firmware here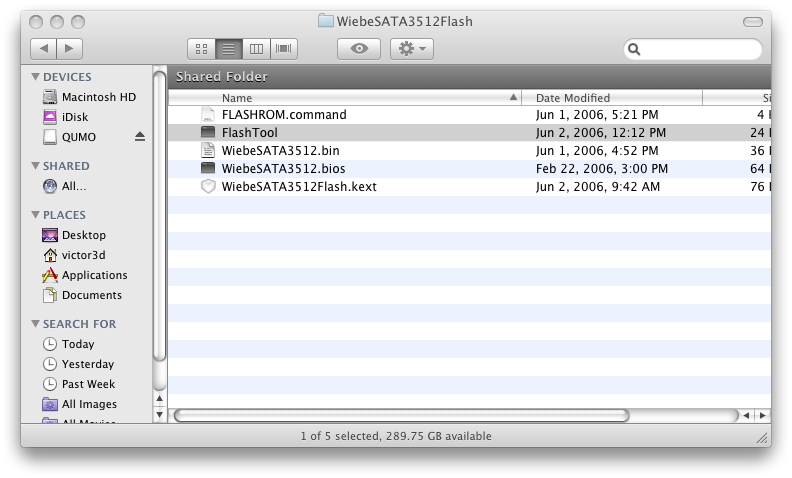 Run a FlashTool
Be careful, this operation may destroy your card. But don't worry, it was cheap! There is option to restore an original BIOS to use it in PC.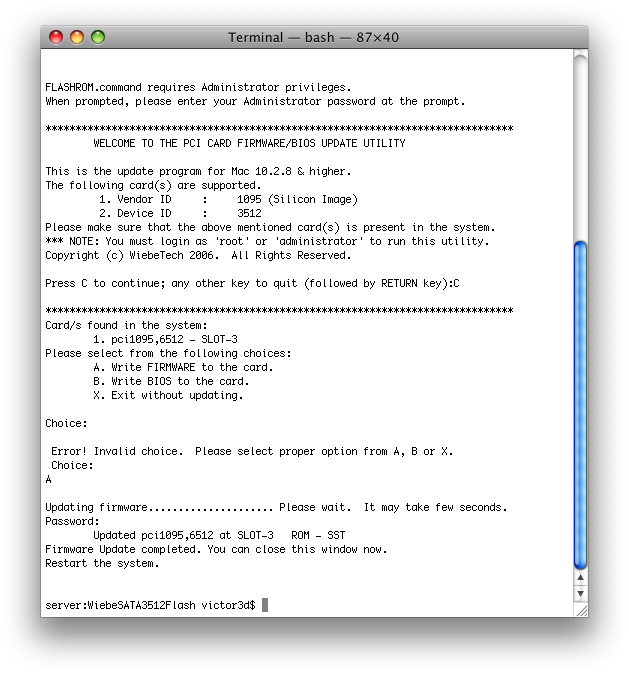 Reboot your Mac
It isn't necessary, but if you enter single-mode, you'll see messages containing our new Serial-ATA port and it's extension.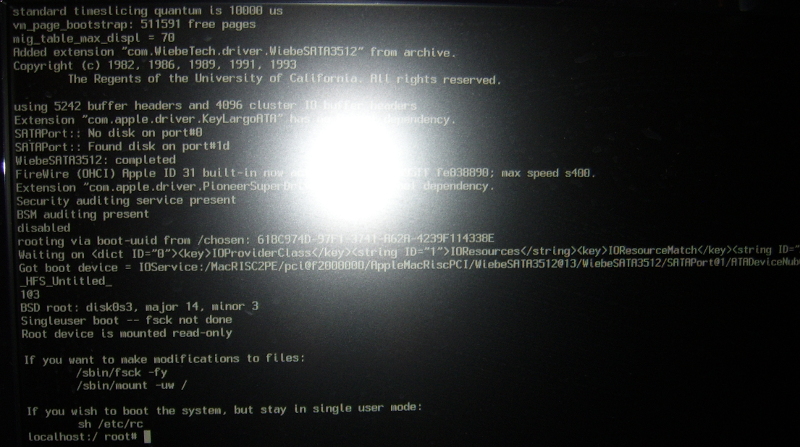 Done!
After reboot you won't see any change in the Serial-ATA section: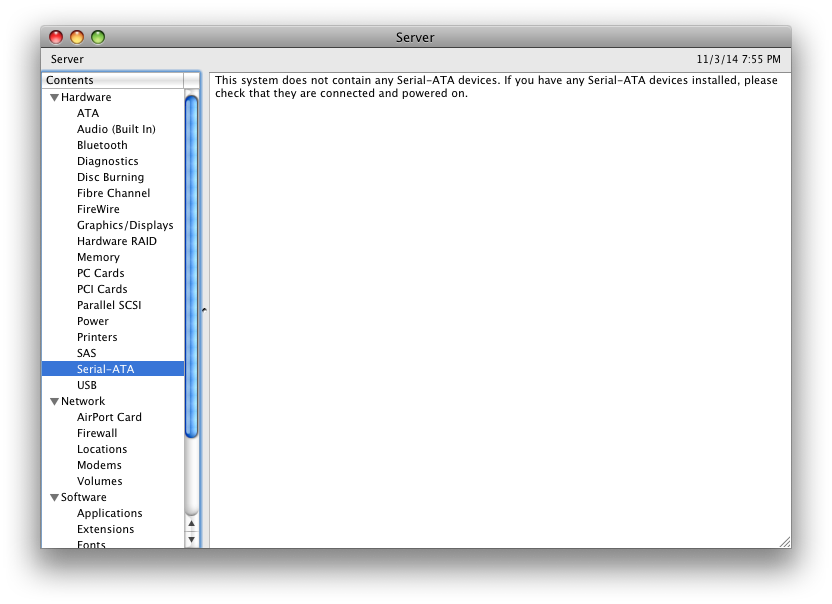 Don't worry, there are two additional ATA buses that you may use.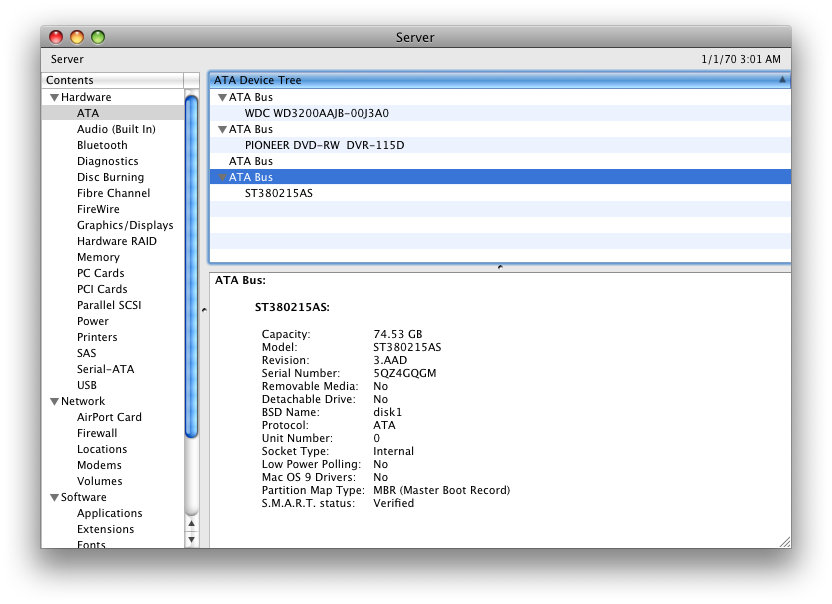 You may connect Serial-ATA drives to your PowerMac and use it. You may even install the Mac OS X and it will boot from the Serial-ATA drive.